Screen Printing Systems for many Applications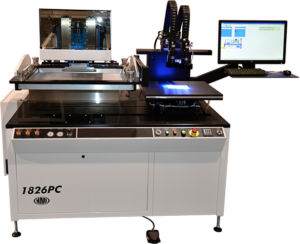 HMI is a premier manufacturer of screen and stencil printing equipment for the thick-film, hybrid, and surface mount industries. Complimenting products include IR dryers, precision imaging systems, and parts handling solutions for a range of industrial applications.
Expand your manufacturing capabilities with a complete line automation solution from HMI. Our automated screen printing systems are available in semi-automatic or fully-automatic lines according to your specific application. These systems offer simple setup, user-friendly design, and industry-standard precision deposition.
From our New Jersey-based Administration and Production facility, HMI designs custom screen printing solutions for products that can include: Co-fired ceramic
Co-fired ceramic
Solar cell
Flexible circuitry
Capacitor
SMT
Semiconductor wafer
Microelectronic
HMI is continually expanding into new application areas for our proven systems. Please contact us to learn more about our customized screen printing and vision alignment systems, or to request service or maintenance on your existing system.
We also offer Accessories and Consumables for Screen Printing Systems
Screen Printer Model MSP-485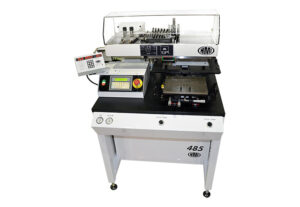 HMI manufactures and supports a semi-automatic line of printers that are affordable and user friendly. They feature simple set-up, precision deposition and multiple option choices to meet your specific application.
The semi-automatic Screen Printer MSP-485 uses the patented AMI Torsion Bar squeegee head with a reciprocating substrate carriage and features front-panel programmable print stroke and process delays. Manual vision alignment and dual squeegee head options available.
The MSP-485 is a stand-alone semi-automatic precision screen printer. Designed for entry level production requirements, it is also well suited to a research and development laboratory or testing facility where process quality and performance can be achieved offline.
Printer functions are processed by a programmable logic controller (PLC). A number of print modes are possible. Squeegee speed, stroke lift and end points, as well as the print head controls, are set manually. Precision adjustments and locks allow for reproducible                                                                                                                              and repeatable setups.
The MSP-485 is a manual load and unload machine. The substrate is held in place by vacuum. The toolplate can be either HMI's standard adjustable toolplate or a toolplate custom designed by HMI's Engineering Department to accommodate a specific substrate.
Print alignment to the screen image is accomplished using a precision incremental stage. The stage can be manually adjusted in the "X" axis, the "Y" axis and in the "T" axis. The "T" axis, or Theta axis, is a true rotation about the center point of the stage. This allows for adjustments in the alignment rotation without compromising adjustments in the X and Y alignment.
Cycle start can be either by foot switch or dual push button. The MSP-485 print stroke is driven by HMI's unique aqueous drive system, producing a printed image free of defects related to squeegee shatter. The MSP-485 can be fitted with optional squeegee speed and cycle counter features. It can also accommodate a manual vision alignment system.
Screen Printer Model MSP-886PC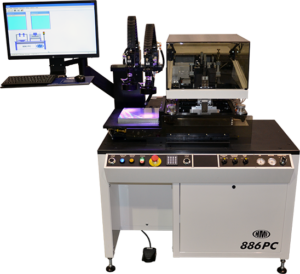 HMI's MSP-886 is an automated precision screen printer equipped to interact with the operator or support the demands of an integrated production line.
The MSP-886PC is a fully automatic Screen Printing System. All the precision elements are combined with a fully automated vision system. The manually adjusted X, Y, Ø micrometer stage is replaced by a precision motorized X, Y, Ø stage. Combined with an optional programmable print head, the entire printer can be controlled through the computer's graphical interface without any manual settings.
The MSP-886PC can be a hand loaded and unloaded standalone printer, or fully integrated into an automated print line. Printer setup parameters can be saved and recalled from the industrial computer. Substrate to screen alignment is fully automatic. Optional programmable print heads eliminate any manual machine settings. The MSP-886 can easily interface with other interactive handling, inspection and processing equipment in an automated assembly line.
Manufacturer of Screen Printers: HMI
Your Contact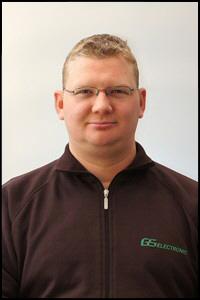 Joachim Schuhmann
Managing Director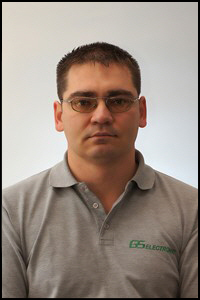 Eugen Karpow
Service Manager