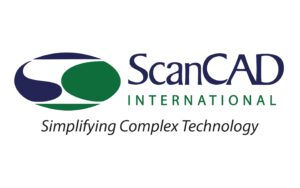 Since 1990, thousands of customers in 50+ countries have utilized ScanCAD's powerful family of low cost, flat-bed scanner based tools. ScanCAD's advanced scanning and software technologies have been used for process management, inspection and data creation in the electronics, photo chemical machining, semiconductor, aerospace, medical, energy, aluminum extrusion, automotive,  construction, industrial, photovoltaic solar, fuel cell, electrical machinery, textile and military industries. ScanCAD International improves the quality of life for customers, employees and the world by providing high quality, innovative solutions that simplify complex technology in a positive, environmentally-conscious manner while having fun along the way!
Inspection and Measurement
Using our high resolution imaging platform, ScanCAD can inspect and measure everything from Aluminum extrusions to wafer bump stencils with millions of apertures measuring just 15um. We can perform 100% inspection of 2D parts for apertures, absence/presence, size, shape, pin holes, mouse bites, short/opens or alternatively measure a handful of critical measurements. We can support you whether you need to inspect or measure stencils, screens, films, phototools, optical encoders or any other flat parts.
Stencil/Screen Inspection
ScanCAD has been supporting solder paste stencil and emulsion screen fabricators and users for over 20 years. We are the global leader in flexible, multi-purpose screen and stencil inspection systems. Our system captures calibrated high resolution images, overlays original CAD or Golden Part data and performs an automatic inspection to detect errors BEFORE production. By eliminating errors prior to production, we are able to significantly decrease costly rework and scrap
The ScanCAD system can inspect all types of stencils, screens and even the precision phototools used to create emulsion screens. Whether you are inspecting an incoming stencil or screen to ensure conformity, confirming all apertures were properly cleaned in between runs, or performing a periodic check to ensure wear is within tolerance; our systems are a critical component of process control.
Process Control
Dramatically reduce solder paste defects, increase process visibility, and perform 100% inspection of inbound stencils and PCB's, all with the same system. This multi-purpose solution is designed to meet the demands of the modern high-mix contract manufacturing and PCB assembly environment.
ScanCAD: Product Information
Your Contact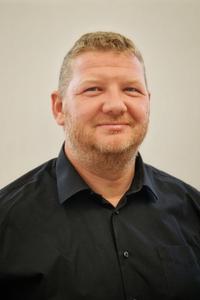 Joachim Schuhmann
Managing Director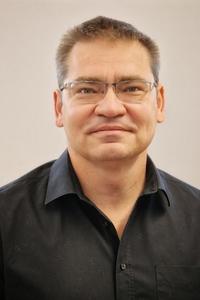 Eugen Karpow
Service Manager